... music can be turned on and off using the arrow at the bottom of your screen...
STILL CRUISING...a group of former touring musician "hippies" dedicated to the music, sounds, harmony and great bands of the 50's-60's and 70's.  Together for a long time, they choose only the best of the good time oldies music for your event and offer a large selection of songs that have been accepted as "tried & true" by audiences of all ages...
STILL CRUISING...is like listening to your favorite oldies station- complete with a twangy guitar, thumping bass and driving drum beat as well as some great vocal arrangements.  Everything from Sinatra  to Doo-Wop  to Clapton, with a dash of Country,  a splash of Motown,  Classic Rock,  and lots of good old Rock'n'Roll with a few two-steps, line dances and a waltz or two thrown into the mix-feel free to request a polka...!!!!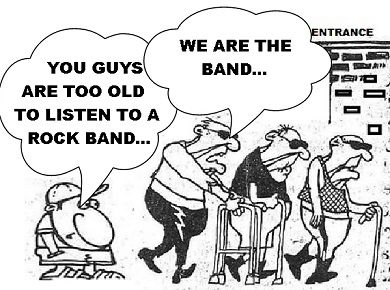 -comes from Bronx, NY and has been traveling for the past 50+ years with national oldies shows.  His smooth vocals and  guitar playing style adds the oldies "feel" to the sound of...
...Still Cruising...